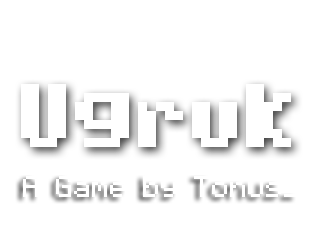 Ugruk
Ugruk Game Jam Edition v1.1.0 (More Realism Update)
---
Added:
Player's and enemies' speed now varies depending how how much health they have out of the maximum they can have.
Added blood particles for both the player and the enemies whenever damaged.
Added life particles for when the player uses a berry.
Modified:
Player's collision box is smaller to make character collisions better.
Files
Ugruk Game Jam Edition.zip
8 MB
Mar 05, 2018